Upcoming Events at Manke at the Wreckage
Live presentations, movies and courses at Manke at the Wreckage, Ucluelet BC. This unique venue offers seating for up to 12 people max. Reservations are required for all events.
SPECIAL EVENT

Vendor:

Manke Kayak

Regular price

$475.00 CAD

Regular price

Sale price

$475.00 CAD

Unit price

per
Kayak Rolling Instruction
Private Sessions
Private rolling and kayak surf lessons are available through out the 2023 season in the Ucluelet BC area.
Book a Private Session
Manke at the Wreckage
Manke Kayak's official location based in Ucluelet BC. This unique heritage building is a space of inspiration for the kayak and local community with skin on frame qajaq builds, a community presentation lounge and small retail outlet for local art and small kayak items. Open full time in the summer with limited winter hours for the public as the space turns into a kayak building studio during the colder months.
James Manke
James has been travelling the globe teaching kayak rolling, surfing and rough water clinics over the past 12 years. His true passion is rough water paddling as an active member of The Hurricane Riders. James is also a former International kayak rolling champion. James loves teaching various kayak rolls and helps paddlers transition their fear or anxiety into something that empowers them! Primarily a Greenland paddler, James is often found challenging himself having once paddled the Grand Canyon with a sea kayak and traditional Greenland paddle.
You can follow James on Facebook or Instagram to see what he's currently up to!
Canadian Gearlab Paddle Dealer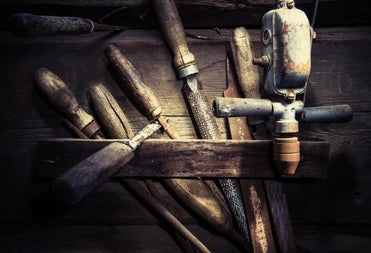 Help Support Youth Kayak Builds!
Manke Kayak will be running kayak building classes for youth this winter in Ucluelet, BC at Manke at the Wreckage. The goal is to make this as affordable as possible for youth by raising donations and funds to help cover the costs involved. We are also looking for donated wood shop tools and assorted materials for them to use. Ucluelet is a small town of approx 1,500 full time residents located on the West Coast of Vancouver Island. The community is surrounded by the Pacific Ocean and is the perfect place to inspire youth to find balance and a true sense of meaning on the water.
Learn More