Skill Level: Beginner to Intermediate
Number of Students: 4 Students Max
Course Length: 2 Days (3 hours per day) + 1 hour presentation
Regular price
$227.00 USD
Regular price
Sale price
$227.00 USD
Unit price
per
Sale
Sold out
Learn to surf a sea kayak in one of the most unique places in the world, Tofino BC! This course is focused on Greenland and Euro paddle techniques used in surf.
Winter wave conditions in Tofino are considerably larger however there are protected areas where the surf is smaller creating a manageable environment for learning the basics.
A helmet is required to take this course. Gearlab Outdoors Greenland paddles will also available to demo during this course.
Day 1 - 9am to noon
Little Beach, Ucluelet
This is a flat water refresh course on bracing, stern rudders, edging and tuning up your rolling. For those without a roll the roll, there will likely not be enough time to learn a roll so they will work more on bracing. There will also be a rough water coastal style paddle where we can review strokes and take offs as well.
Day 1 - 8pm to 9pm
Manke at the Wreckage, Ucluelet
This is a one hour private presentation held in our museum on the 100 inch screen. We will go over the local area, surf educate and autonomy. We will also review kayak surf videos and talk about specific techniques we will work on the following day. 
Day 2 - 9am to noon
Chesterman Beach, Tofino
This will be our surf day applying all the skills we worked in and reviewed the day before!
Cost is $300 plus taxes per student for the 2 day course.
 * Open Schedule: This optimal option gives you the best results based on weather and swell forecast. We let you know 5 days before the course and provided we have enough participants, we run the course. Last minute accommodations in Ucluelet and Tofino are much easier to come by in the winter months. Winter swell and weather can vary making this the best option.
What To Bring On This Course

- Sea Kayak
- Paddle (Greenland or Euro)
- Spare Paddle
- Spray Deck
- Drysuit or Wetsuit
- Helmet
- PFD


View full details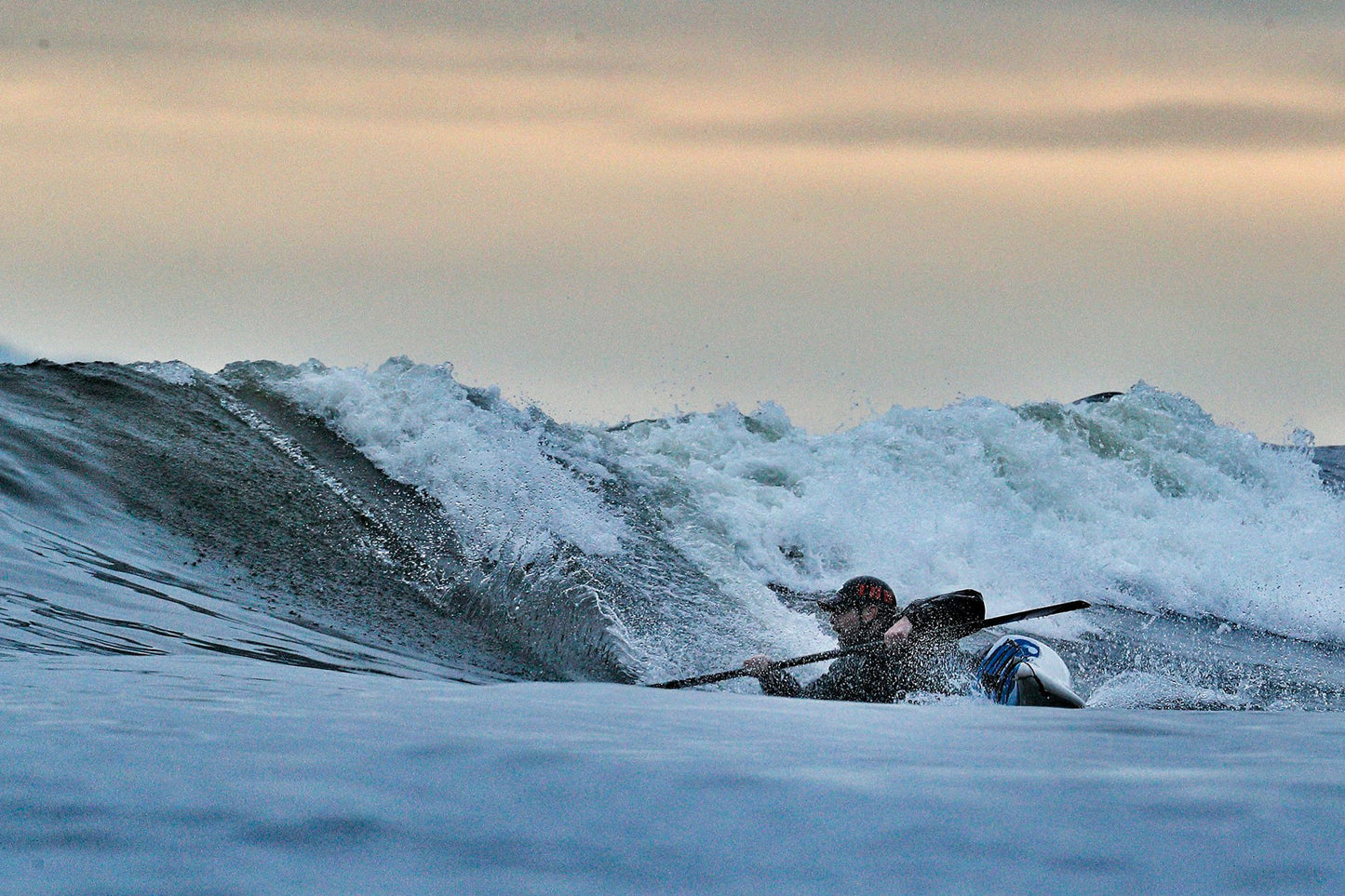 Gearlab Paddle Deal
Manke Kayak is an official dealer for Gearlab Outdoors, a premium carbon fiber Greenland paddle manufacturer. Purchase a Gearlab paddle and receive 40% off a private session or public rolling course with James Manke this summer 2023.
View Gearlab Paddles